Location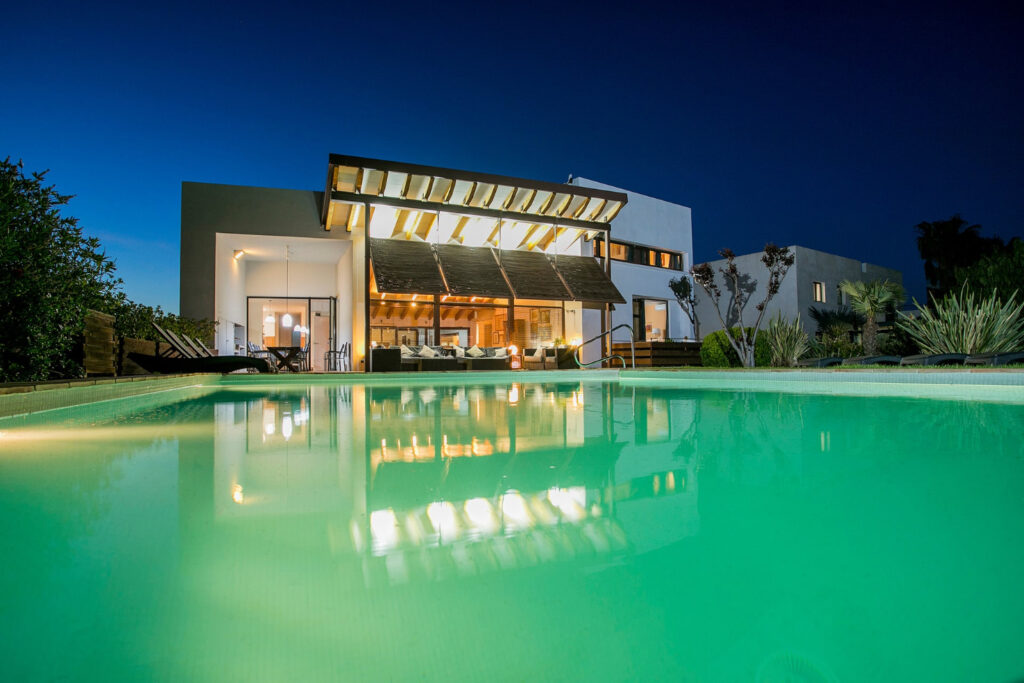 Our location is a fabulous, spacious villa with private garden, pool and seaviews.
One of the features of this villa is an interior winter garden patio. There is a large sitting room with a high beamed ceiling. Ceiling to floor glass windows provide access and views to the garden, terraces and pool.
There is a room for every player couple in a shared double bed
Accesibility
There is no need to be in any specific physical condition to play this larp. There is no need to have good hearing or eyesight either. Unfortunately, the location is not wheelchair-adapted.
All scenes are opt-in and there will be no in-game consequences of not playing a scene.
If you have further questions and want to play the game, please contact us, and we will do our best at hello@notonlylarp.com